Islam is one of the most popular religions with about 2 billion adherents from different parts of the continent. The religion has different special days set aside to mark certain happenings in the belief. Some of them may require followers of the faith to travel to Mecca, the holiest place in Islam. It is considered sacred because Muhammad, Islam's founder, was born there. As a Muslim, you should visit the city at one point in life.
Planning for your pilgrimage trip early is essential. There several platforms where you can get different offers for your trip to the holy city. One of the things you should do is save early for your trip to Mecca. This is something you should do as soon as the dates for a specific pilgrimage have been released.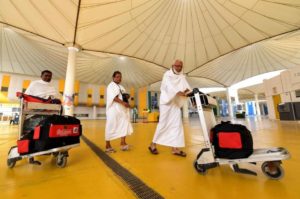 You need to find out the number of days you will spend there to have an idea of the amount that will be required for your trip. Booking your flight and accommodation early is also essential. You should do this several weeks before your trip to avoid the late rush. Make sure you pack all your belongings, including religious materials. You can plan such a trip by yourself or let a travel agency do everything for you. The following are the benefits of using a travel agency for your trip to Mecca.
Saves You Time
There are times you might be having a busy schedule. Getting time to book your flight, accommodation, and several things required for your trip can be quite difficult. Using a travel agency is the best option in such a situation because they will do everything for you as you also engage in other activities. The kind of experience they have will ensure everything is carried out fast.
Best Recommendations
A travel agency will recommend you to some of the best accommodation spots in Mecca and other things that may be important for your trip. They have the knowledge and experience to help you understand what to do and what to avoid during your pilgrimage trip to Mecca.
Proper Arrangements
It is one of the key benefits of using a travel

agency for your trip to Mecca. They will ensure everything is catered for from flight to accommodation. You don't have to break a sweat or get stressed about anything.…